MD SPOTTING NETWORK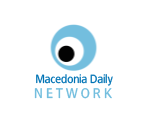 MD Network
Our goal is to get help from our visitors to make this site as good as possible. If you know or heared about something new, cool or funny, an event or just interesting Macedonian news?
Do you know some interesting Macedonian personalities or is there a brand new Macedonian nightclub or restaurant about to open? Then join the Macedonia Daily Spotters network today by filling out this form below, keep us informed with your message and we will post it up at Macedonia Daily!
Scroll down to get started!