MK ROOTS - FAMOUS MACEDONIANS - DID YOU KNOW?
MD.

As you may know we have written often about famous Macedonians from around the world who very few people know off them having Macedonian roots. We compiled a list, which you can see below. We will not include historical figures (like Alexander the Great, Aristotel or Cleopatra) to the list, but rather more recent famous Macedonians and less known for their Macedonian roots .

Do you know some celebrity or other famous person with Macedonian ancestry? Send us an email to spotting@macedoniadaily.org and we will add him/her to the list.



MK Roots list:







1. Kevin Kouzmanoff

- Known as 'Koooozz' or the 'Mashin' Macedonian' is a Macedonian-American baseball player for the Oakland Athletics in the MLB. Previously he played for the San Diego Padres. Born in California and raised in Colorado he started playing the game and was drafted by the Cleveland Indians. In 2009 he set an NL single-season record for third basemen with a .990 fielding percentage, committing three errors in 309 total chances. Kouzmanoff broke the record of .987 by Colorado's Vinny Castilla in 2004 after which the HOF asked him to send them his glove. He was mistakenly seen as a Russian by his fans, before stating that he is in fact a Macedonian.





2. Michael Stoyanov

- Do you all remember the tv-series from the '90's "Blossom"? The main character was Blossom Russo and her older brother, Anthony Russo was played by a Macedonian, Michael Stoyanov. He also had a small part in the Batman movie, the Dark Knight.






3. Pandel Savic

- Pandel Savic, a Macedonian from the village of Drago, came to Youngstown, USA thru Ellis Island when he was a little boy. "It was the Steel Valley, and the only way to get out of there was to make it in sports," Savic said. "So I played basketball, baseball, track -- anything I could get my hands on." And so he did, he became a college football player for Ohio State. He helped the 1949 Buckeyes to Ohio State's first Rose Bowl win, gaining 16 total yards rushing and passing, including an important 6 yards on the ground to close out the remaining time and seal the Buckeye victory. The 1949 team also won a share of the Big Ten title, with Savic throwing for 581 yards and six touchdowns on the season. Savic went on to play an important role in the golf community and served as longtime chairman of the PGA's The Memorial Tournament. In 2009 he was inducted into the Ohio State hall of fame.





4. Georgiy Malenkov

- a Macedonian, was a Soviet politician, Communist Party leader and close collaborator of Joseph Stalin. He briefly became leader of the Soviet Union (from March to September 1953) after Stalin's death and was Premier of the Soviet Union from 1953 to 1955. Despite many close calls, he was one of relatively few important members of Stalin's inner circle who died a natural death in old age.






5. Touriya Haoud

- is a Dutch actress, model and singer of Macedonian and Moroccan heritage. Soon after graduating the private Schoevers education with a communication diploma a friend persuaded Touriya to participate in a modeling contest which started her modeling career. Her first U.S. movie is Five Fingers (2006 film). As one of the main characters, Touriya plays Ryan Phillippe's fiancée Saadia, just before he is abducted by terrorist Laurence Fishburne. Following the wrap of shooting Five Fingers (2006 film), she moved to Los Angeles in April 2005. Currently, she can be seen in national commercials for Budweiser Select, TAG Body Spray. She is married to American actor Greg Vaughan and has a son.





6. Mariela Antoniska

- is a field hockey goalkeeper from Argentina with Macedonian roots. She won the silver medal with the national women's hockey team at the 2000 Summer Olympics in Sydney and a bronze medal at the 2004 Summer Olympics in Athens. She was born in Buenos Aires.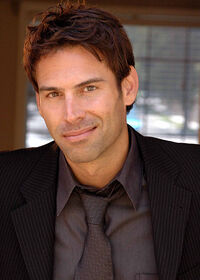 7. George Alan

- is an American actor of Macedonian descent. Alan has appeared in several television shows, including Criminal Minds, 24, Charmed, Friends, Ally McBeal, Alan had a recurring role on the show Girlfriends as the bartender at The Blue Bar.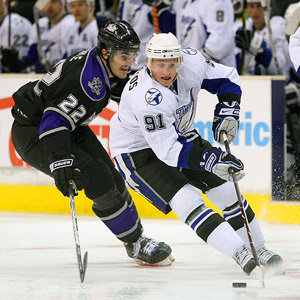 8. Steven Stamkos

- is a Canadian professional ice hockey player with Macedonian and Scottish roots, currently playing for the Tampa Bay Lightning of the NHL. Stamkos was the

first overall pick

in the 2006 OHL entry draft, from the Markham Waxers of the OMHA.After a successful career with the Sarnia Sting, Stamkos was selected

first overall in the 2008 NHL Entry Draft by

the Tampa Bay Lightning, following the team's heavy promotion of him via their Seen Stamkos? website. On July 29, 2008, Stamkos signed a three-year, entry level contract with the Lightning, in which he could earn as much as $8.55 million in performance bonuses.In addition, Stamkos has a number of sponsorships, including an athlete's agreement with Nike (terms not disclosed). He is featured in a Nike online commercial called Forget Everything which was released to coincide with his first game in his hometown of Unionville on October 28, 2008. He also has an endorsement deal with Tissot watches.






9. Pete Stoyanovich

- was an American football placekicker of Macedonian descent who played with the Miami Dolphins, Kansas City Chiefs and briefly the St. Louis Rams in the NFL. He attended college at Indiana University. Stoyanovich attended Crestwood High School and was a high school All-American in soccer and played on the junior national team at 17. Considered Indiana University's greatest two-sport athlete, he played both football and soccer from 1985-88, sometimes flying from a Friday night soccer match to an IU football game on Saturday, then back for a Sunday soccer match. He chose football over soccer in his senior season, missing out on an Indiana soccer national championship. The All-American finished his football career at Indiana as the greatest kicker in the school's history, holding numerous school and Big Ten records. He was a rare NFL-drafted kicker and is statistically considered one of the most accurate NFL kickers between 1989-2000, during his career with Miami, Kansas City and St. Louis. In 1991 with the Dolphins, Stoyanovich kicked an NFL playoff record 58-yard field goal against the Chiefs.






10. Ziya Tong

- is a television personality and producer based in Vancouver, British Columbia, Canada. Being of Chinese and Macedonian descent,she was born in London, England and later lived in Hong Kong. Tong moved to CTV to host the new television series Island Escapes, which premiered on January 6, 2006. Critic Denise Duguay called her a "lively and game travel host." In this position, she visited many exotic island locations, and highlighted the attractions of places such as New Caledonia, Bedarra Island and Fiji.







11. Ed Jovanovski

- is a Canadian professional hockey defenceman currently playing for the Phoenix Coyotes of the National Hockey League (NHL). He has previously played for the Florida Panthers, with whom he was originally drafted in 1994, and Vancouver Canucks. Jovanovski was born in Windsor, Ontario, to Macedonian immigrants. Coming from an athletic family, his father Kostadin was a professional soccer player in Macedonia.










12. Mike Illitch

- is an entrepreneur and owner of the Detroit Red Wings and the Detroit Tigers. In addition to his sports ownerships, he is the founder and owner of Little Caesars Pizza since 1959, which has become an international fast food franchise. He has been at the center of Detroit's downtown redevelopment efforts when he purchased and renovated the Fox Theatre, and relocated his headquarters into its offices. He is a first generation American of Macedonian descent. He is married to Marian Bayoff Ilitch.







13. Steve Staios

- is a Canadian professional ice hockey player and alternate captain for the Edmonton Oilers of the NHL. He has played both right wing and defence in the NHL. Steve is of Macedonian origin. Staios was selected in the second round of the 1991 NHL Entry Draft, 27th overall, by the St. Louis Blues. After a relatively successful career in the OHL, Staios spent several years in the IHL and the AHL, eventually making his NHL debut with the Boston Bruins.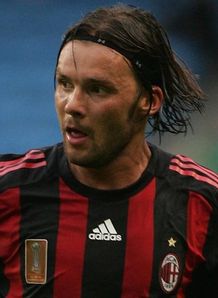 14. Marek Jankulovski

- is a Czech football left back or left attack winger of partial Macedonian origin. He currently plays for Milan of the Italian Serie A and was voted Czech Player of the Year for the 2007/08 season. He is well known for his versatility being able to play anywhere up the left wing. He is also known for his ability to cross the ball and his considerable technical ability.








15. Toni Maticevski

- is a Melbourne-based fashion designer. Matičevski's parents migrated from Macedonia. Matičevski studied fashion at RMIT University graduating with First Class Honours. After graduating he won a Fashion Group International Award resulting in a placement with Donna Karan in New York. Matičevski shockingly turned down an extended position at Donna Karan, deeming the power house creatively draining. Matičevski left for Paris to work two seasons at Cerruti. Matičevski returned to Melbourne in 1998 to launch his own label.







16. Jose Theodore

- is a Canadian professional ice hockey goaltender currently playing for the Washington Capitals of the NHL. Théodore was born in Laval, Québec. His father, Ted Théodore, is of Macedonian descent. Théodore played major junior in the Quebec Major Junior Hockey League (QMJHL), where he won a President's Cup as QMJHL champions and competed in the Memorial Cup with the Hull Olympiques in 1995. He won both the Ford Cup as the top defensive player and Guy Lafleur Trophy as playoff MVP in 1995 and is a two-time QMJHL Second Team All-Star. He is also known for dating Paris Hilton.






17. John Bitove jr.(middle)

- is a Canadian businessman and sportsman. He is the controlling shareholder through Obelysk, of Priszm, Scott's Real Estate Investment Trust and Canadian Satellite Radio (which owns XM Satellite Radio in Canada). He is the son of John Bitove, Sr. and of ethnic Macedonian descent. Bitove was the volunteer president of the City of Toronto bid for the 2008 Olympic Games.

He was the founder of the Toronto Raptors

of the National Basketball Association franchise as well as the creator of the new home of sports and entertainment in Toronto the Air Canada Centre. He has also been the volunteer organizer for the 1993 IAAF World Indoor Championships in Athletics (track and field) and the 1994 FIBA World Championship of Basketball. In 2005 he received the first James Naismith Award of Excellence by Canada Basketball.







18. Brett Bitove

- is a collegiate basketball player in the United States. He plays for Wake Forest in North Carolina. He was given the name Brett Emerson Bitove. His parents are John and Randi Bitove. His father was the founder and owner for several years of the Toronto Raptors.

Brett gave the name 'Raptors' to the Toronto franchise as a young boy.

He was born in Toronto, Canada but attended high school in Palm Beach Gardens, Florida. He now attends Wake Forest University with his brother J.J. and intends to major in Business. He also has a younger sister Blair.






19. Gheorghe Hagi

- is a Romanian former football player of Macedonian/Aromanian origin. He was famous for his passing, close control, long shots and was regarded as one of the best attacking midfielders in Europe during the 1980s and 1990s. Nicknamed "The Maradona of the Carpathians", he is considered a hero in his homeland as well as in Turkey. He has won his country's "Player of the Year" award six times, and was recently named Romanian football player of the century. In March 2004, he was named among the top 125 living footballers by Pelé.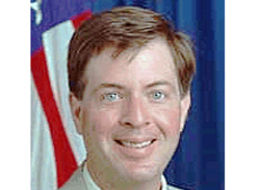 20. Timothy Goeglein

- was Special Assistant to U. S. President George W. Bush and Deputy Director of the White House Office of Public Liaison from 2001 to 2008. Goeglein is a descendant of Macedonian immigrants. In January 2009, Goeglein became the top Washington DC lobbyist and spokesman for Focus on the Family, an Evangelical Christian organization dedicated to family and social responsibility and the outlawing of abortion in the United States.






21. Chris Joannou

- is a Macedonian Australian musician, best known as the bass player for the successful alternative rock band Silverchair. Born in Newcastle, New South Wales, he has a twin sister and an older sister. He was the first of the three band members to cut his long hair short. Joannou was nicknamed 'Lumberjack' by Silverchair fans for his love of trees, and plaid shirts. Chris' bandmate Ben taught him how to play bass guitar, making him the only Band member who didn't know how to play an instrument. However, he learned quickly.
As well as being a well known bassist, Joannou was the assistant producer for The Mess Hall albums Feeling Sideways and the ARIA award winning Notes From A Ceiling.






22. Mike S. Zafirovski

- is a Macedonian-American businessman. Zafirovski immigrated to the USA in 1969, arriving in Cleveland, Ohio with his family, $1500 dollars among them and speaking no English. Two years later, he entered Edinboro University on a swimming scholarship. In 2004, he received the Ellis Island Medal of Honor. He joined Motorola, serving as Executive Vice President and President of the Personal Communications Sector from June 2000 until July 2002. Afterwards Zafirovski became the President and Chief Executive Officer of Nortel Networks, He was elected to the Board of Directors at Boeing on October 25, 2004 and in July 2007 President George W. Bush appointed him to the National Security Telecommunications Advisory Committee.







23. Justin Peroff

- a Canadian Macedonian is best known as the drummer for the Toronto based indie rock collective Broken Social Scene. He was also a member of Junior Blue, a collaboration with Dylan Hudecki of By Divine Right. He is a credited actor, appearing in the major motion picture How to Lose a Guy in 10 Days, and the Canadian television shows Straight Up and Our Hero. When not touring with Broken Social Scene, he is known to DJ Hip-Hop clubs in and around Toronto under the alias Juicetan.






24. Mile Sterjovski

- is an Australian footballer of Macedonian origin, who currently plays for Perth Glory and the Australian national team. Sterjovski plays mainly as a right winger or as a second striker, but has also played as a left winger and as a central midfielder. Sterjovski was selected to represent Australia at the 2006 FIFA World Cup in Germany. In the build-up, he made an appearance in the Australia vs. Greece friendly at the Melbourne Cricket Ground and also played against Liechtenstein, scoring the first goal for the Socceroos in a 3-1 win. In the finals he started in the games against Brazil and against Croatia.






25. Peter T. George

- Macedonian American Peter T. George was an Olympic medalist in weightlifting during the 1940s and 1950s.
George was born on June 29, 1929, in Akron, Ohio. His parents, Tryan and Paraskeva Taleff (also known as Tony and Para George) were immigrants from Macedonia. As a child, Peter George excelled in sports and especially developed a fondness for weightlifting. In 1948, at only nineteen years of age, George won a silver medal in weightlifting as a middleweight at the Summer Olympic Games in London, England. In 1952, he won a gold medal in weightlifting at the Summer Olympic Games at Helsinki, Finland and won a silver medal in weightlifting at the Summer Olympic Games at Melbourne, Australia in 1956, competing in the middleweight division each time. Between 1947 and 1952, George also won five world championships as a middleweight in weightlifting.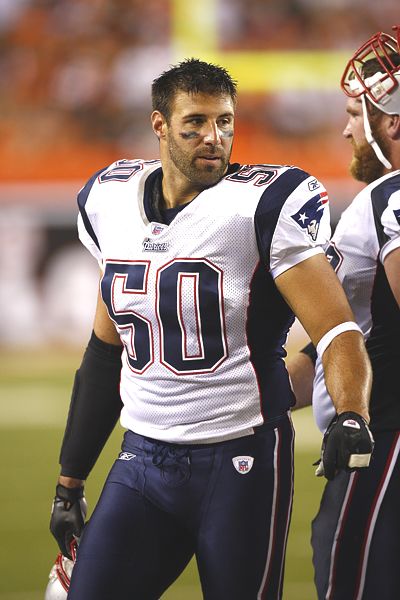 26. Mike Vrabel

- is an American football linebacker of Macedonian heritage, for the Kansas City Chiefs of the National Football League. He was drafted by the Pittsburgh Steelers in the third round of the 1997 NFL Draft. He played college football at Ohio State. He also spent eight seasons with the New England Patriots, where he set NFL records as a line backer and is a three time Superbowl champion; XXXVI, XXXVIII, XXXIX






27. Steve Atanas Stavro

- was a Macedonian Canadian businessman, grocery store magnate, Thoroughbred racehorse owner/breeder, sports team owner, and a noted philanthropist.







28. Vlade Janakievski

- Already the third Macedonian who has played for the Ohio State Buckeyes football team. Janakievski immigrated to the United States with his parents in 1967. During Janakievski's career at Ohio State he was the first OSU kicker to be selected twice to the All-Big Ten team. In his first year as a kicker (1977), he made all 44 of his extra point attempts, and is second all-time in extra points (172) for the Buckeyes. He set numerous records during his time playing for coaches Woody Hayes and Earle Bruce.
Janakievski finished his Buckeye career second of the Ohio State's all-time scoring list (behind Pete Johnson), with 179 career points. Janakievski was selected to the Ohio State Football All-Century Team in 2000, and was inducted into the Ohio State Varsity O Hall of Fame in 2004.He currently own a Deli/catering business in Columbus, Ohio.


To be continued....



[MD]